Please contact us if you have any questions or feedback for our Bee Kind Store.
The form below is provided for you to fill out if you have any queries. We will reply to you, as soon as we receive your information.
Alternatively you can email us at:

Our business hours to phone us for any inquiries are between: 9am - 4pm: Monday - Friday excluding public holidays
Ph: 027 471 0387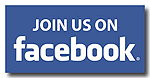 The characters you copied from the image are incorrect. Please try again.